QR Code Generator With Logo
QR Code Generator And Management Platform
Trusted by The World's Top Brands
Rated #1 QR Code generator and management platform for business and marketing. Create free custom QR Codes online with logo, advanced analytics, bulk upload, APIs and shapes for Links, Social, Apps, Forms, URL, vCard, Facebook, Instagram, Websites, YouTube and more.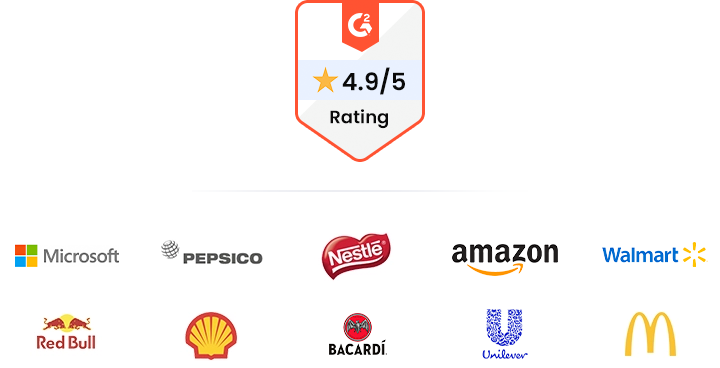 A Highly Optimized And Trusted QR Code Platform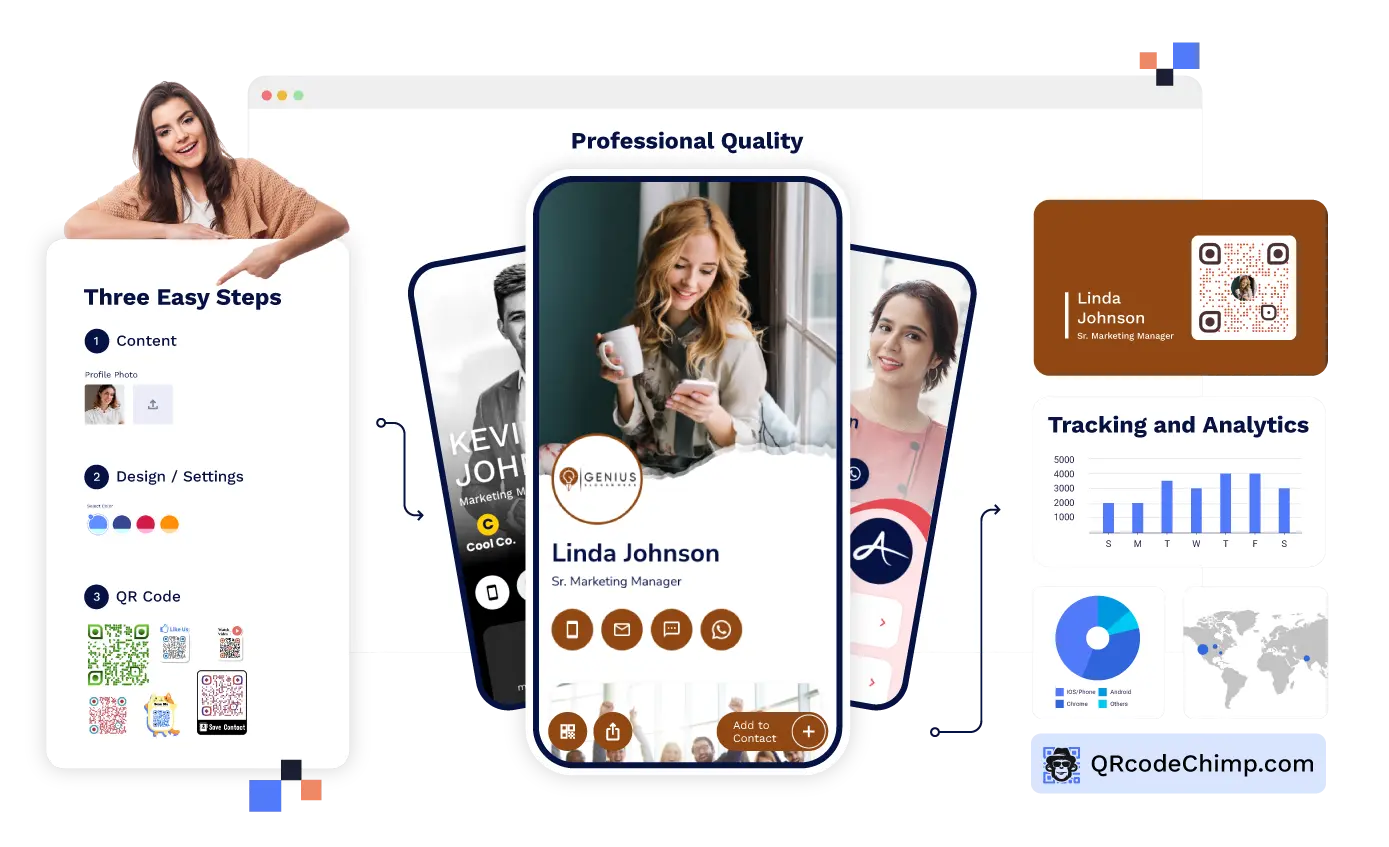 Create QR Codes for:
Very High Scan Rates
Our custom QR code shapes and stickers with CTA get you the highest QR scans in the market. You may set the QR logo and color to immerse it with your branding.
Data Analytics
Our real-time, in-depth location, device, and scan analytics help you A/B test and tune your QR Code marketing campaigns for the best RoI.
QR Code Management
Our bulk-upload and folder features provide you with everything you need to scale your campaign from single to 1000s of campaigns for your multiple clients.
Whitelabel Branding
Our user-facing interface can be white-labeled to have complete control over your branding. White-labeled QR Codes increase consumers' trust in your brand.
Post QR Scan Engagement
We provide highly engaging and converting pre-built landing pages to engage the customers post-QR-scans and navigate them towards your desired action.
A Quick Walkthrough
Why QR Code platform is important for your marketing and how QRCodeChimp helps you win!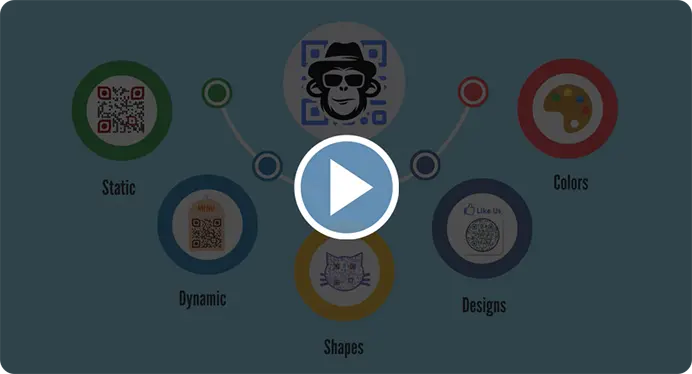 Custom QR Code Solutions for Business Verticals
Our professional-quality QR solutions cover many business verticals and use cases. Please visit our QR Code Solutions page to explore them all.
Hear What Our Customers Have to Say!
The amazing variety of designs you offer to make the QR codes more appealing!
My experience with QRCodeChimp has been very interesting. It's the only platform I came across that allowed me to create a QR code for an instant WhatsApp message link. Plus, the amazing variety of design options helped me customize my QR codes and make them look enticing. As soon as I created those beautiful preset designs, I knew I would have to bookmark this website.
Alan Harlow
Copy Marketing, OASIS Hotels & Resorts
Tracking facilities, I really love this website!
QRcodechimp is amazing and totally customizable. I tried many QR code generators and got nothing. I like QR code customization the most. I would like to rate QRCodeChimp 9.5
Srivatsan S.
Managing Director, Varaha Apparels
Now its easy to find Dr. Diabeat
Hi, this is Dr. Dharmendra Panchal, Founder Chairman, Diabeat - Digital Diabetes Clinics. We are currently using a QR code that easily leads our customers to find the nearest Dr. Diabeat Digital Diabetes Clinic available and keeps our clients connected to us. QRCodeChimp is very easy to use and does work for all my clients.
Dr. Dharmendra Panchal
Founder Chairman, Dr. Diabeat
Creating QR codes was very easy!
Hello, I'm Marion, and I'm preparing an online congress. I have developed 10 digital guides; these guides are presented in my book and can be accessed directly via a QR code. Creating QR codes was very easy, and it worked well, generating 15+ codes quickly and easily. Thank you, and we look forward to coming back to the platform for our next project.
Marion Wettengel
Author of 'Braked out - but not given up'
We feel very happy to provide a rating of 10 out of 10!
We are very much satisfied and really appreciate the QR code service provided by QRCodeChimp.com Customization features like different styles, colors, and adding a logo make the QR codes attractive. Also, PDF generation is up-to-date. QRCodeChimp.com is very useful for our startup business.
Mrs. Bigily Aji
Owner, Spenta Bridal Makeover Studio
Thank you for your hard work and for the wonderful service/product you provide!
I am very pleased with the free plan and fascinated by the included features. It's amazing how much better your product is compared to other free generators available. And basic analytics... OMG, it's awesome! You guys are awesome! I'm hooked, and you now have my loyalty. If I need a creative and appealing approach for my presentations, QRcodeChimp is my game. QRCodeChimp is a solid 10+
Presiyan Kodov
Customer Service/Technical Support remote and on-site assistance
I think your service is absolutely awesome, user-friendly and innovative to say the least.
I played around with various designs and was absolutely amazed by the variety of functions and designs you have available. I could use and create multiple designs according to each of my advertisement needs. The functionality is great and the scans are trackable in a simple dashboard making it easy to see how many prospective customers scan your QR Code. It really offers so much!
Ariane van Wyk
Marketing Manager, Harcourts Evolve
Variety of shapes is fantastic!
The QR code is great, having the ability to include a logo in the middle. I used QRCodeChimp to create a code for our club event registration because I was offering entry to the staff of a sponsor, so I wanted a great way to capture their interest. We were fortunate that our club's mascot, a turtle, is included in the range of shapes that QRCodeChimp has as standard.
Colin Stollery
Bargara Triathlon Club Inc.
Everything is perfect, I would recommend it to all my friends
I uploaded the QR Code created by your website in my smartwatch, and whenever someone asks me for my contact details, I extend my arm for them to scan the watch; people think this is one of the coolest ways they've seen to exchange contacts.
Monzer Vida
General Manager, CREST INN Apartments & Suites
Image to QR Code
Convert your logo to QR Code that would attract your customers! With just a little over 5 minutes learning curve you would become better than professionals to convert any image to a cool QR Code.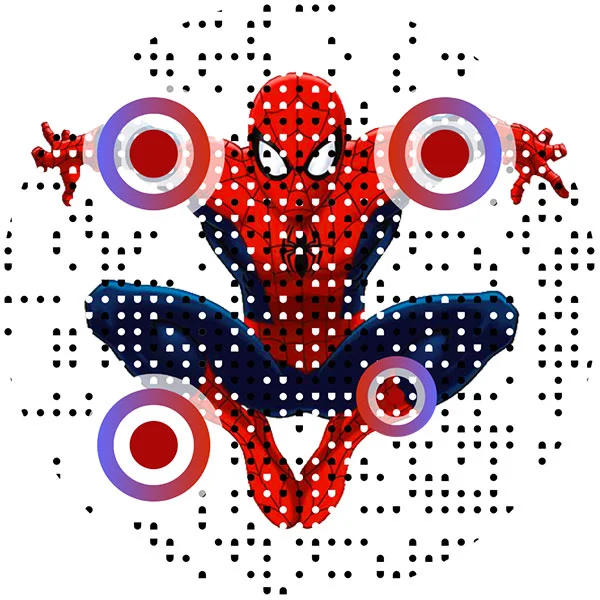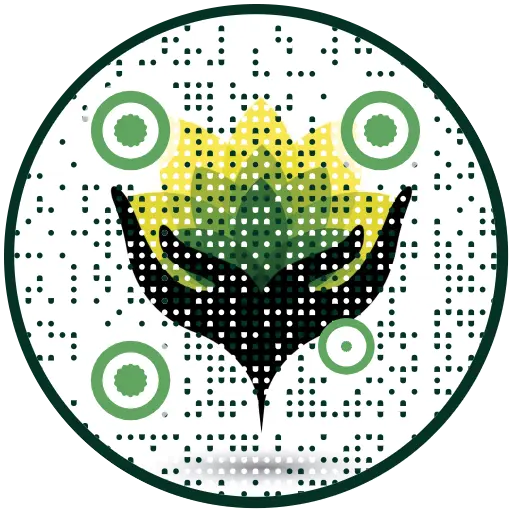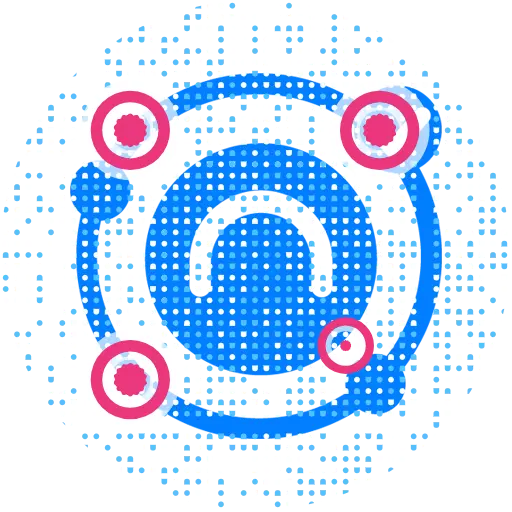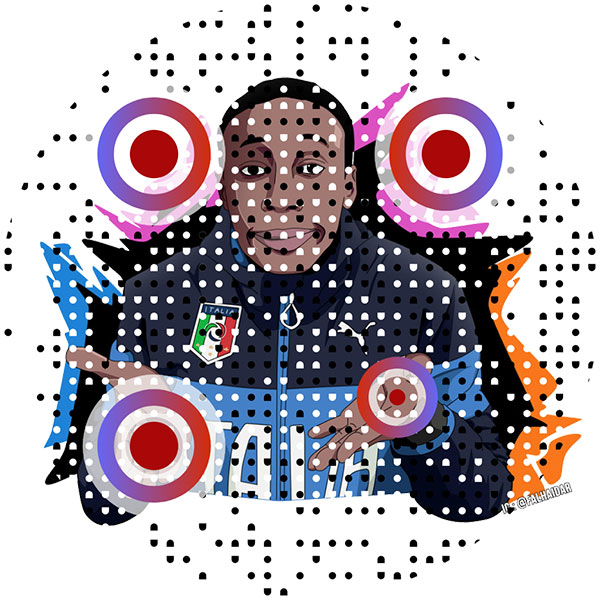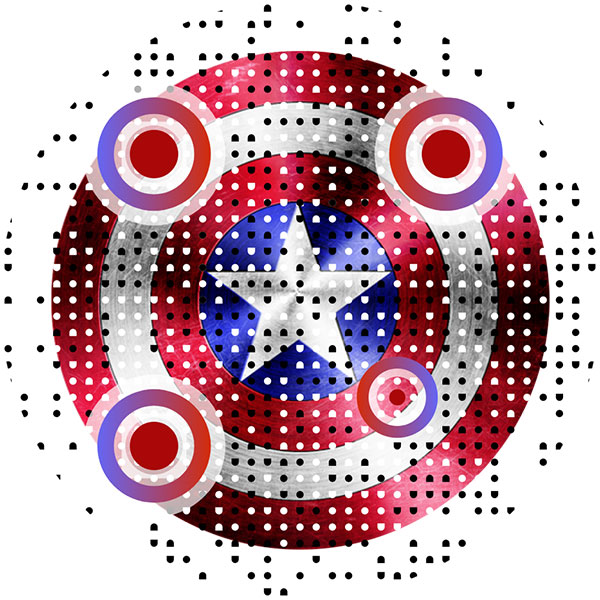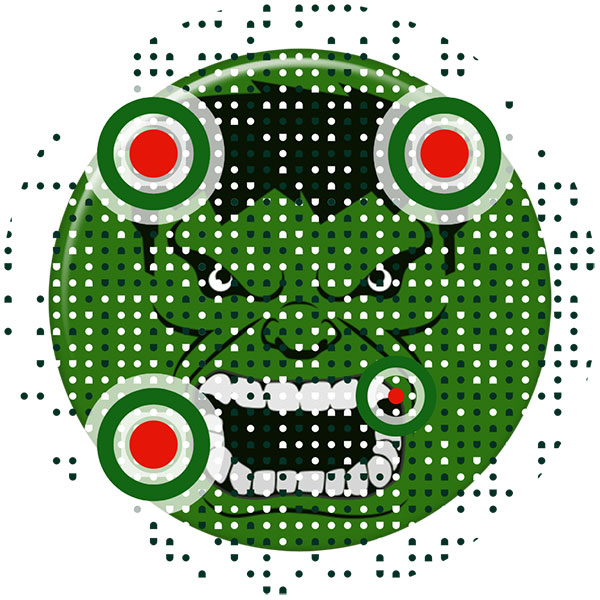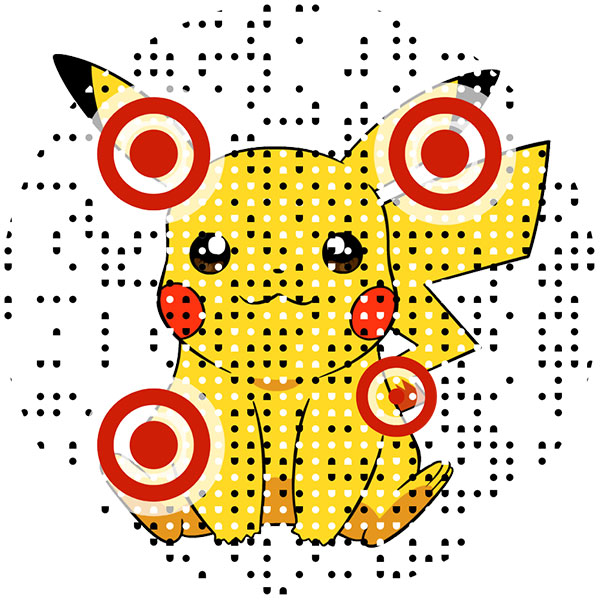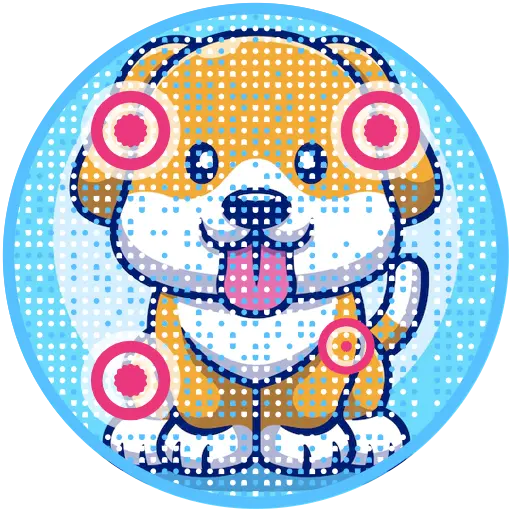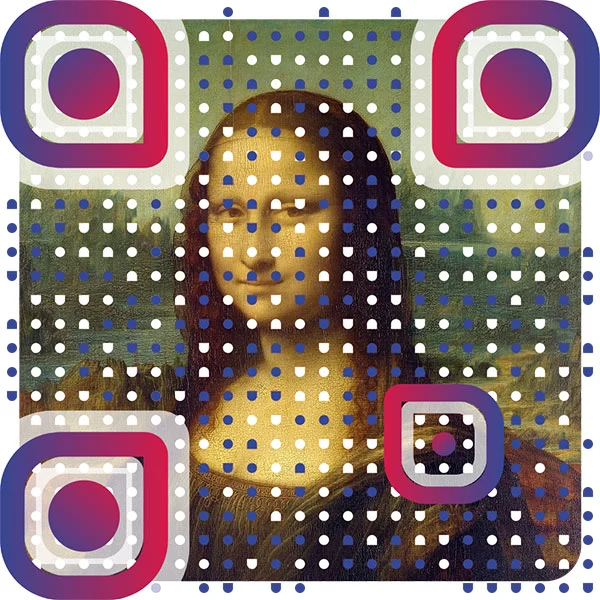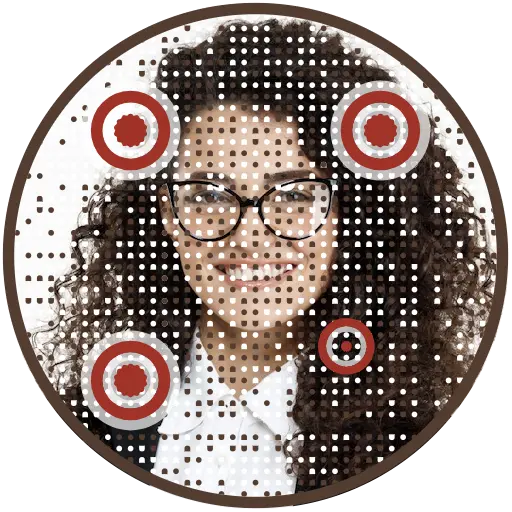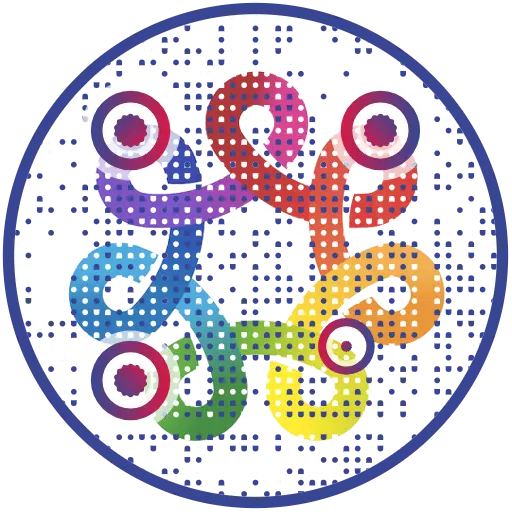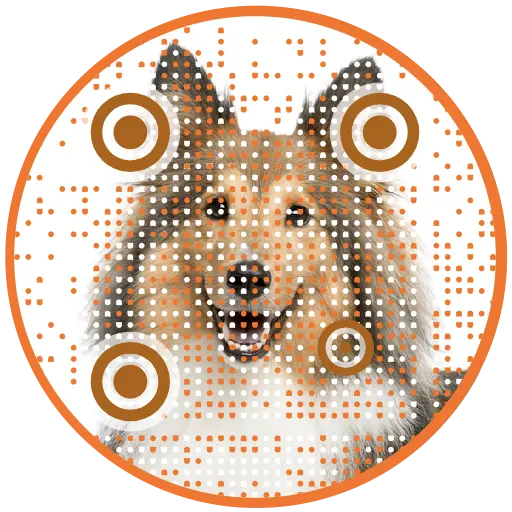 Bulk QR Code Generator
Best in the market to generate 1000s of QR Codes or eBusiness Cards by uploading excel
Generate a large number of QR codes simultaneously with our bulk QR code creation feature. This feature allows you to save time and effort by automating the process of creating multiple QR codes at once.
You can upload Excel/CSV files to easily import and process large amounts of data for generating QR codes.
Customize the appearance and design of the generated QR codes such as colors, shapes, sizes, and add logos or images to align with your branding requirements.
Generate high quality QR codes in bulk which are easily scanned and decoded by QR code readers and mobile devices (iphone and android cameras).
Please signup to try our bulk qr code generation.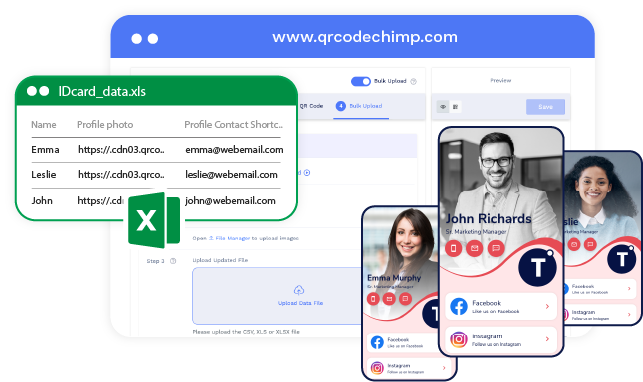 Create Exciting Shaped
QR Codes with Logo
Click below for the 3D effect!
A perfect combination of QR Design, Marketing and Management
Customize and create QR code with logo, color, and shape to attract more scans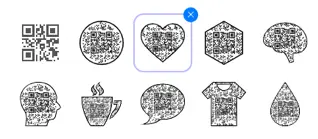 Best QR Code Shapes
We have the widest selection of QR code shapes - Circle QR Codes, Heart, Animals, Medical, Shops, Food, and Party QRs. Choose the QR shape that aligns with your business branding to increase scans.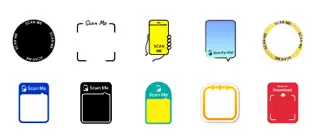 Top QR Code Stickers
Our QR stickers come with various colors, marketing CTAs, and patterns to make your own QR code appear more prominent and unique. Adding a call to action increases the rate of QR Code scannability.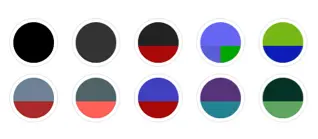 Cool QR Code Colors
You may give different colors to your QR codes to match your brand. You may try differnt color combinations or select a predefined optimized color options for QR to make your QR code even more beautiful!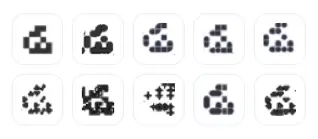 Customize QR Body
Customize a QR code by choosing unique body elements such as eyes, eyeballs, or the entire QR body to align with your branding.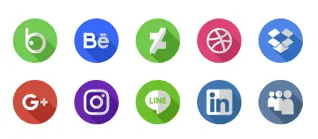 Add Brand Logo
Add your logo to your QR code to increase customer trust and make QR more relevant to your business branding.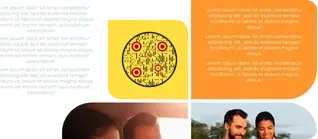 Add QRs to Brochures
QR Code Chimp comes with the tool to decorate your brochure images with your generated custom QR code to print them.
Best QR Code Management And Marketing Features
Trusted QR Code platform with advanced features
Generate Static and Dynamic QR Codes

Advanced tools to design and manage QRs

Bulk Upload and Bulk Download QRs

Upload QRs via excel or download QRs in zip and pdf

Advanced Analytics to Track Scans

Location, time, device, OS, browser

Integrate with Google Analytics

Download analytics in excel or integrate with Google
Customize Domains with White Labelling

Use your short URLs and landing page URLs

QR Code Design Customization

Exciting shapes, colors, logo, stickers and 3D effect

Beautiful vCard Plus and Landing Pages

Beautiful mesmerizing professional designs

Free Account with Upgrade Options

Free basic plan; flexible payment options for upgrades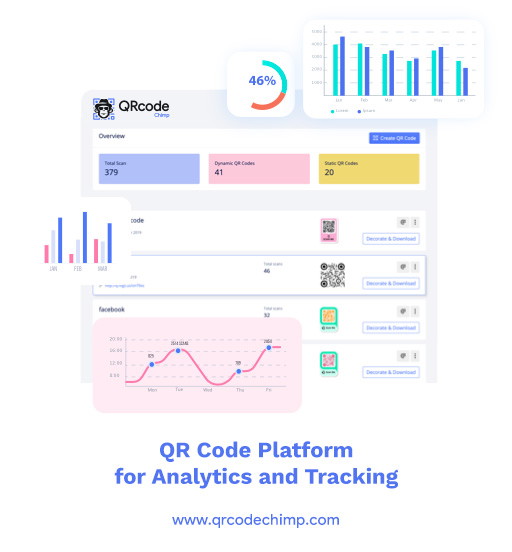 QR Code Tracking
of Offline Marketing
Onboard users from offline to online
QR Code inevitably bridges the gap between online and offline marketing. Make a QR code to take customers right from your printed brochure to your company website.
With QR Code Chimp's Dynamic QR Codes, the scans are measurable - you can track total scans with time and location. You can easily do A/B testing by printing different QR Codes on various marketing media and measuring which one performs the best and on which demographics.
You will receive a beautiful dashboard with detailed analytics and folders to organize your QR Codes Marketing.
You can easily quantify the success of your physical world marketing campaign by measuring the conversion rates in terms of scans and actions performed by users on the displayed landing pages.
Please signup to use our Dynamic QR Code generator online for Free.
Common Use Cases for QR Code Marketing
Use the online QR Code Generator free software to create custom dynamic and static QR codes to boost marketing and consumer engagement and track conversions.
QRCode Generator to Boost Scans

Frequently Asked Questions
What is a QR Code?
QR Code expands to Quick Response Code. These are machine-readable optical labels with encoded information, such as URL links, emails, text and vCards.
QR Codes help bring the users from offline to online quickly and are becoming very popular among the marketing and businesses in their campaigns. Such as to quickly digitally sign up users via a printed QR code on marketing material or product packaging. Small local businesses can quickly get their customers to rate them on Google. Restaurants can show a digital touchless Menu to their customers.
Nowadays both Android and iOS phone's native cameras recognize and decode QR Codes, without the need to download any app, which has made scanning QR codes very simple and popular among mobile users.
How to make a QR code?
You can create a professional quality QR code online and free on QRCodeChimp within a few minutes.
STEP 1. Enter the link or URL in the input box.
STEP 2. Click on the "Make dynamic" to track the QR scans
STEP 3. Design your QR code with logo, shapes, color
STEP 4. Save, download, print and distribute your QR code
Can you track how many times a QR code is scanned?
Yes, scans can be monitored and tracked for any Dynamic QR code. On QRCodeChimp once you create a dynamic code you can track the rich QR code analytics such as total number of scans, scan location and device used.
To view your analytics please visit the Dashboard. You may see analytics for an individual QR Code or for the whole folder or for the bulk uploaded QR Codes.
Can QR codes be a circle?
Yes, round or circle QR codes are the codes rendered in a circular shape rather than square. At QRCodeChimp you may create QR codes in circular or other shapes such as heart, animals, food, drink, clothes and fun. These QR codes can also be generated in different colors, logos, stickers with CTAs and sizes to download. Everything is online, and free.
Can you create a QR code in a shape?
Yes, at QRCodeChimp you may create QR codes in various shapes such as circle, square, star, heart, animals (cats, paws), food, drink, menu, clothes and many more. You may create the QRs in any color, with logo, with stickers and CTAs to match with your branding and to optimize for maximum scans.
How do I create a custom QR code for my logo?
QRCodeChimp helps you create a custom QR code for your logo online and free.
STEP 1: Enter the QR Code URL.
STEP 2: Use Design Palette
STEP 3: Upload Your Logo, Adjust Size and Position
STEP 4: Change Color and Shape
STEP 5: Save and Download Your QR Code
How do I create QR Codes in bulk?
On QrCodeChimp you can design once and upload 1000s of bulk QR codes via excel sheet and update them in future. The generated QR codes can be downloaded as Zip of PNG images or a single PDF file.
STEP 1: Enable Bulk Upload Option
STEP 2: Download Sample Excel File
STEP 3: Update The Downloaded File and Upload
STEP 4: Customize, Change Color and Shape
STEP 5: Download Your QR Codes
How do I create and manage a QR code?
QRCodeChimp helps you create and manage QR codes online and free. It comes with enterprise grade QR management tools to create, organize QRs in folders, analyze QR scans with advanced analytics, design and edit QR codes in bulk and download to print in high quality.
How do I get a business safe QR Code?
QRCodeChimp helps you create and manage QR codes for your business and allows them to save as dynamic codes, which lets you edit the destination of your QR codes in future without need to re-print them.
This creates a business safe QR Code, as you do not have to worry about the huge cost of reprinting and re-distributing the marketing materials in future when your business details are updated.
What are some use cases of QR codes?
Nowadays QR Codes have become synonymous with mobile marketing, as these are heavily used by marketers to bring their target users to the digital world from physical marketing materials such as flyers, business cards, billboards, magazine ads etc.
QR Codes are used to provide the digital marketing content, such as website link, images, videos, landing pages or contact details such as vcards, emails and phones.
These are also used to bring users to VR and AR experience, and collect data for analytics.
Among morden brands these are also used in Supply Chain Tracking and in providing
anti-counterfeiting
and authentication functionality to end users. Please visit NeuroTags.com for more information.
Can I use QR codes for Digital Business Card?
Yes QR Codes can we used for
Digital Business Card
, QRCodeChimp provides a specific solution for creating your digital profile page.
These are very popular among HRs to create and manage the profile of the employees specially sales team. Once a person leaves an organization these can be disabled.
QR Code can be printed on real business card, and on scanning the user will be sent to your profile page.
How to create a digital business card?
Creating a highly professional digital business card is easy and free on QRCodeChimp. We have a step by step tutorial for you here -
Digital Business Card Tutorial
.
How many customization options are available?
For a given QR Code you may customize the shape, content, color, size, background image, logo image and container image. Our circular QR Codes with logo are the coolest and most popular, followed by heart shape QR codes.
QR code can be static or dynamic. For dynamic code, you get many extra options such as
vcard plus
cards, landing pages, forms, videos and many more.
What are dynamic QR codes?
Static QR Codes encode the final data which is displayed after a scan, for instance, the URL of the website.

However, Dynamic QR Codes embed a short link to the data, such as a short link to the URL of the website.
So after scanning the QR your browser hits the short link which then translates to the URL of your website and opens in the browser.

Dynamic QR codes are very powerful; their content can be changed at any time, umpteen number of times without having to change the actual printed QR Code. This reduces the time, cost, and effort to re-print and re-distribute the new QR Codes. You may add an infinite amount of data against the QR Code and in any format, e.g., audio, video, images, AR, VR, and landing pages.

On Dynamic QR Codes, all the scans can be monitored and tracked, giving you a rich set of analytics to measure and improve the performance of your campaign(s). You may create Dynamic QR Codes through our QR Code generator software online.
Can I measure the number of scans of my QR codes?
Scans can be monitored and tracked for any Dynamic QR code. Once you create a dynamic code you can see the rich analytics corresponding to it on your dashboard page (you would be required to sign in to access that page).
What are recommended sizes and practices for printing?
Make sure to have the QR Code size of at least 2cm x 2cm, when focused from camera. High resolution PNG images are preferred. It is always good to first do some test prints and scan the QR codes and see how they perform. Once satisfied you may go out for professional printing for distribution.
Can I directly embed QR Codes on the high resolution designs?
Yes, we provide option for you to upload your design images (flyers, brochures, billboard, magazine ads etc.) and the tools to select area on the image where you would like to embed the QR code, and then based on your color, shape and logo preferences a new image with embedded QR code is created and is made available for you to download.
Our tools are optimized to provide you the resulting image really fast and of the same quality as the original.
How can I scan a QR Code?
In modern smartphones, both Android and iOS, the inbuilt camera app has capability to scan the QR code. However, you may also download any scanner app from your app store to scan the codes. We also provide a scanner web-app url (which doesn't require any app download), just open this url in your mobile browser and allow camera access and start scanning.
How can QR code be used for Marketing purposes?
Think about the situations where a user will appreciate you for easily bringing him to the digital world.
Some of the examples are, showing multimedia content such as videos, audio, rich information about the products or places or your offerings.
Filling up the form and getting an instant confirmation of submission.
AR and VR for fun and to provide more product components information and the feel of interaction.
To provide discounts and coupons.
For loyalty rewards. You may like to visit NeuroTags' Loyalty Program Software for very intuitive and effective loyalty program implementation.
What else can be done with QR Codes?
The possibilities are infinite. Think of any situation where you would like your users to be brought into the digital world from the physical. You can effectively design your QR code with marketing messages using our tools. If you have any specific custom request in mind please feel free to contact us.
Where can I get more technical information on QR Codes?
Why QR Code chimp and not QR Code monkey?
We love all chimp, monkey and tiger!
What are Round QR Codes?
Round or circle QR codes are the codes rendered in a circular shape rather than square. At QR Code Chimp there are other shapes such as hearts, animals, food, drink, clothes and fun also available in different colors and designs for you to create and download for free.
What are 3D QR Codes?
A 3D QR Code gives an impression of three dimensions, is very attractive and enhances the beauty of your print campaigns. It definitely attracts more scans. You will see shadow and a little parallax effect around the border and eyes of this QR code. On QR Code Chimp you can tick the "Add 3d Effect" to make any QR code 3D.